We are very excited to announce that Mr Flyer is again the winner of Flyer Distribution Company of the Year!
The Award
This award is from the Corporate LiveWire Innovation & Excellence Awards for 2022. As per the website, "(the awards) celebrate the success and achievements of firms and individuals that have taken an innovative approach to demonstrate exceptional business performance. With more categories and an even greater international spectrum, these awards honour those who stand out as consistently showing best practices in every aspect of their work." To discover more about the award and enter your business, please Click here .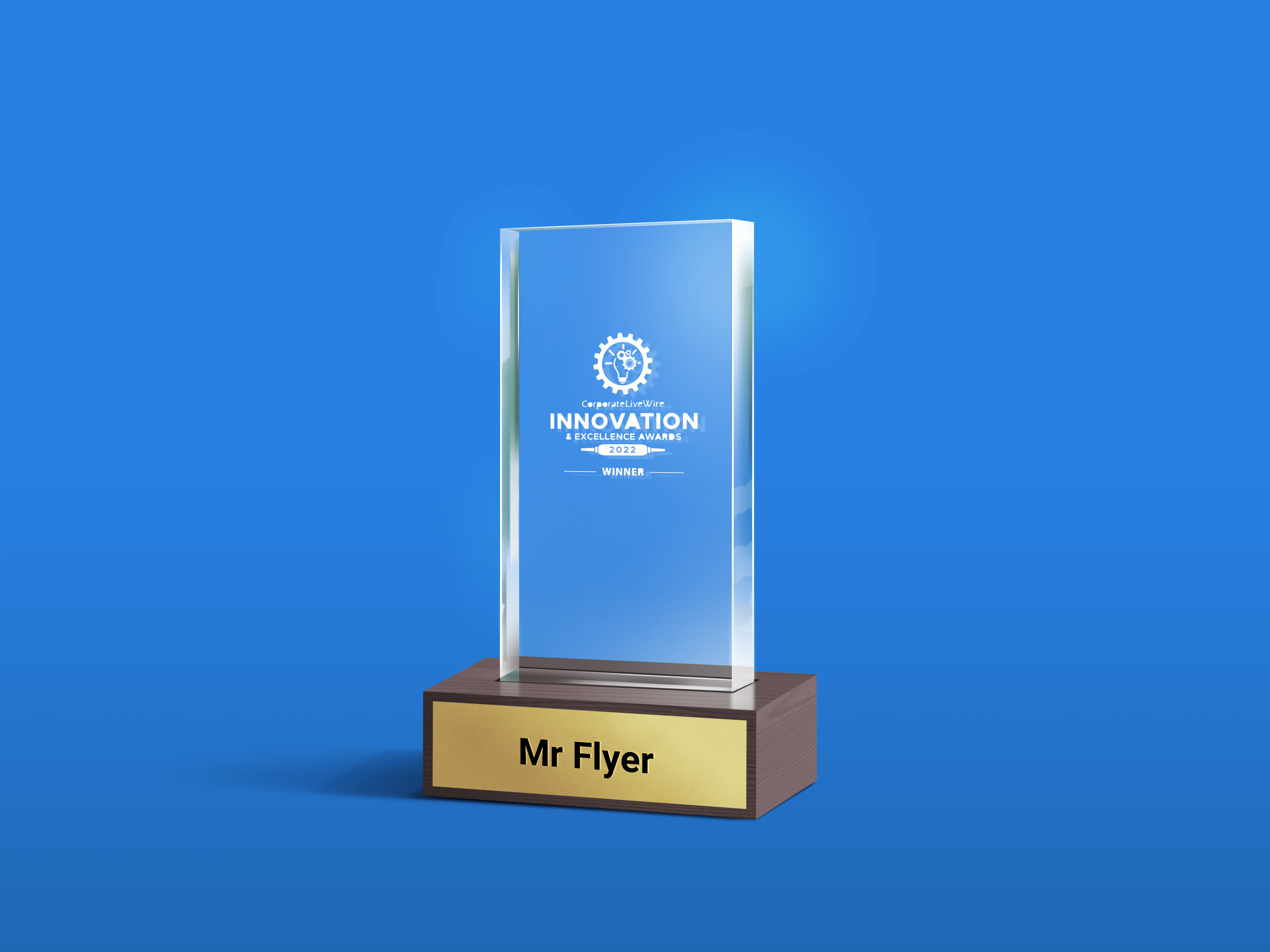 How We Won
We are awaiting direct feedback from the judges on what they loved so much about Mr Flyer to place us as winners. However, what we do know is the overall criteria they consider:
"During the awards process, we invited over 90,000 businesses and corporate professionals, magazine contributors and our subscribers to nominate companies & individuals based on factors such as service, innovation, experience, sustainability and other key criteria. Additionally, our research team has put forward a selection of firms which they felt were deserving of recognition."
Thank You For Being So Supportive
On behalf of our entire team, we are so grateful for your continued loyalty. Without great clients, we don't have a great company, and we can't go on to win so many awards. Over the coming weeks, months and years, we will continue enhancing our services for you. We are developing new strategies to serve you better and help you see an ever-increasing return on your investment with us.