Gearing up for growth with two new recruits
0 minute read
We have found this challenging season a struggle like so many others. Post has changed, working standards have changed, there are screens everywhere - but through it all, we've managed to deliver a high level of service and have still had opportunities to help people grow their business. We're so pleased we've been able to continue operating during this time and have even seen strong growth.
To ensure that you still get the best service possible in this season of challenges and growth, we have been fortunate enough to onboard two new staff members! Both of whom will be a direct benefit to you, our customers.
Meet Allan and Han!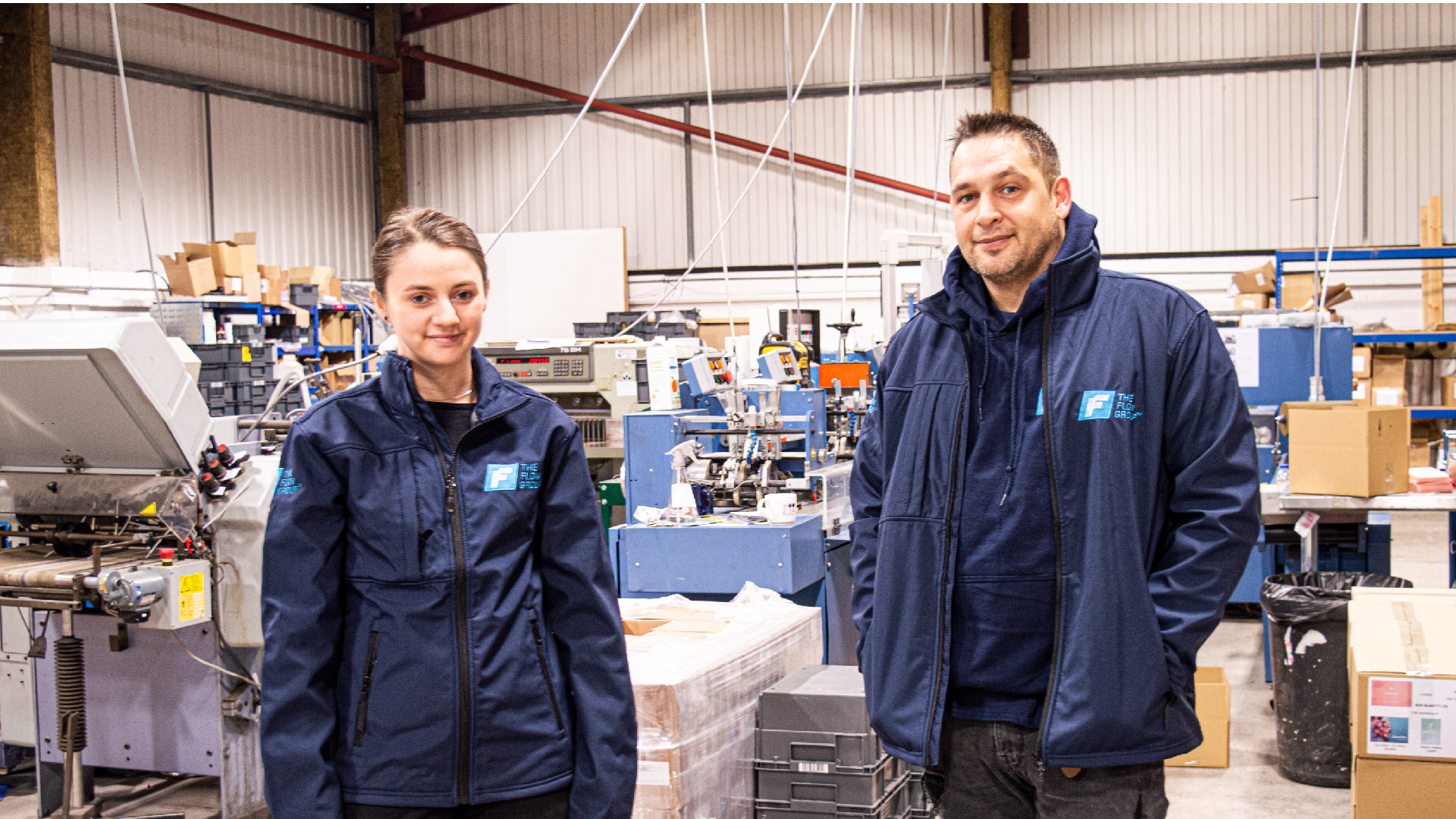 Allan is our new warehouse operative. His job includes site maintenance, general warehousing and machine work. He seems to be able to turn his hand to anything! He used to work in a dye house and is excited about the change.
"The company seems to be heading places and I want to be a part of it. I love working at The Flow Group because of the solidarity and teamwork across the whole company." Allan Jenson, Warehouse Operative
Hannah is our new Sales Consultant. We want every single one of you to have your own, personal point of contact - someone you can call with any question at all. As we grow, we want our customer service to remain at the highest standard possible.
"I have a background in teaching, so when I found out this role was more about finding what is best for the customer - rather than just pushing the biggest sale - I was eager to start. So far, I've loved meeting such a variety of business people and hearing about their marketing plans." Hannah, Sales Consultant
We know that times are somewhat unchartered right now - but we're still determined to give your business everything we can - from efficient service to excellent customer relations.
Do you have a new flyer distribution or direct mail campaign in mind? Why not call Hannah on 01484 598555 and talk it over with her? We know she'd love to hear all about it.