After a loooong time deliberating our mascot, our colours, how to simplify our website, and so much more, we have eventually completed it all, ready to reveal to you!
First of all, thank you!
If you were one of the participants on the social media votes for the mascot and our new branding, well thank you! The thousands of views with literally hundreds of comments really helped us clarify how you see Mr Flyer, what's important about our brand, and how we can keep that moving forward.

The New Brand
With the branding, our business has evolved so much since our last brand update (6 years ago), and we now have such a focus on providing targeted marketing, rather than simply fulfilling distributions. As a result, our customers have equally evolved to those really serious about building their already well-established business. With this in mind, we have gone with a more sophisticated primary colour, and positioned the mascot as a brand asset, rather than part of the logo. We have also updated our slogan to represent us more appropriately: The Print Marketing Agency. Please do give us feedback on this; we would love to know what you think.
How our brand has evolved
Looking back over the years I'm sure you will agree we had a very primitive beginning! Starting with a terrible looking stock image flying mascot, leading onto a very stylised logo and no mascot, then to the more familiar mascot with a simple logo, to our newly updated branding. One great thing about the new branding is that for the first time, we have been able to create it all in-house.

The New Website
I don't know about your website, but we found there are only so many amendments and additions you can make to your website before it comes unclear and cluttered… we passed that marker a good couple of years ago! We were certainly in need of a fresh new website, and here it is.
See it for yourself: www.mrflyer.co.uk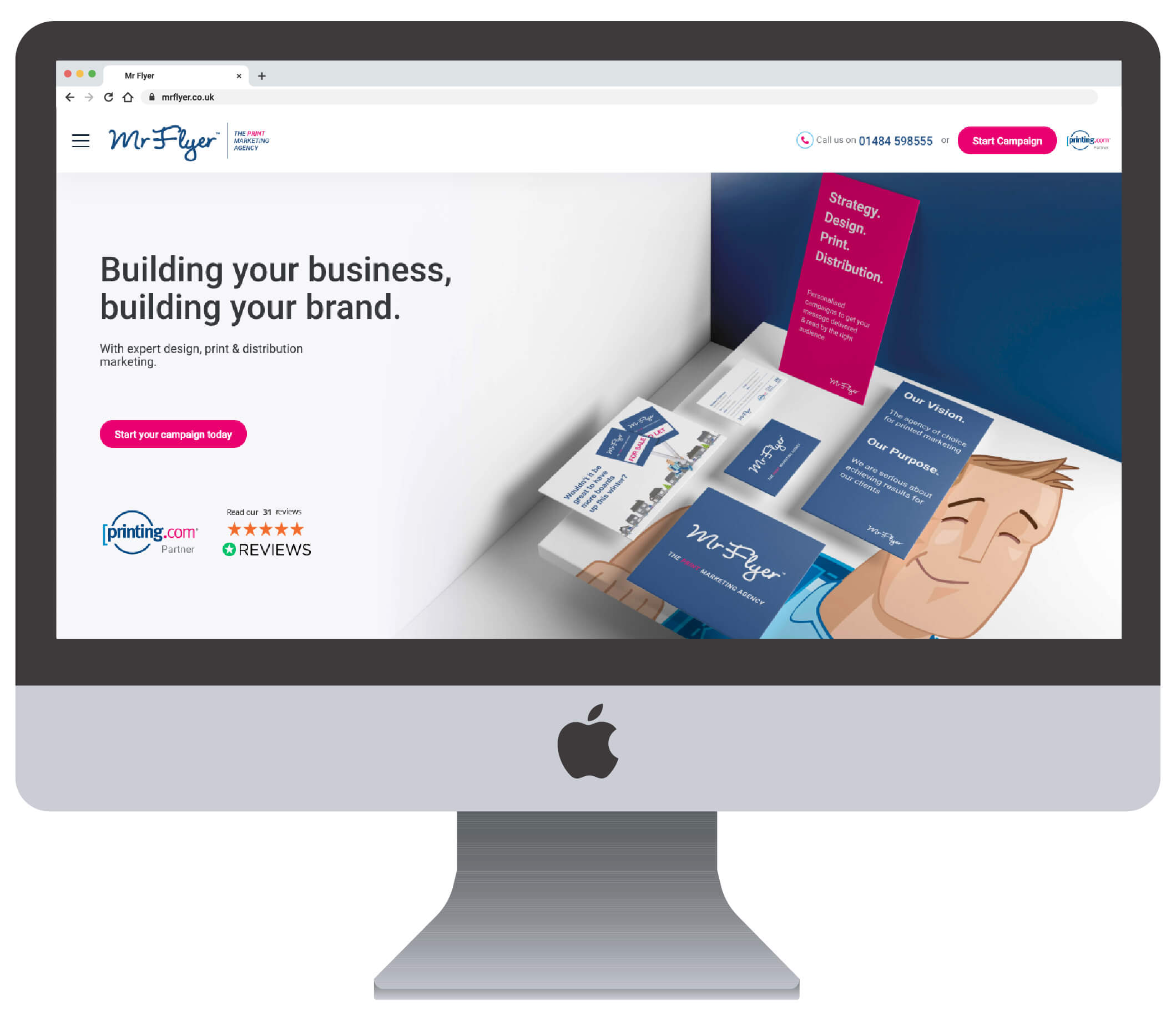 We have worked closely with Id30 to create a clean, clear and succinct website, which (hopefully) articulates how we can help with building your business and building your brand. We have introduced fancy animated infographics too.
Throughout the years, we have identified five key sectors which especially benefit from our services, and so we created individual landing pages for them. These come with industry-specific advice (and coming soon, case studies) on how to really build your business through print marketing strategies.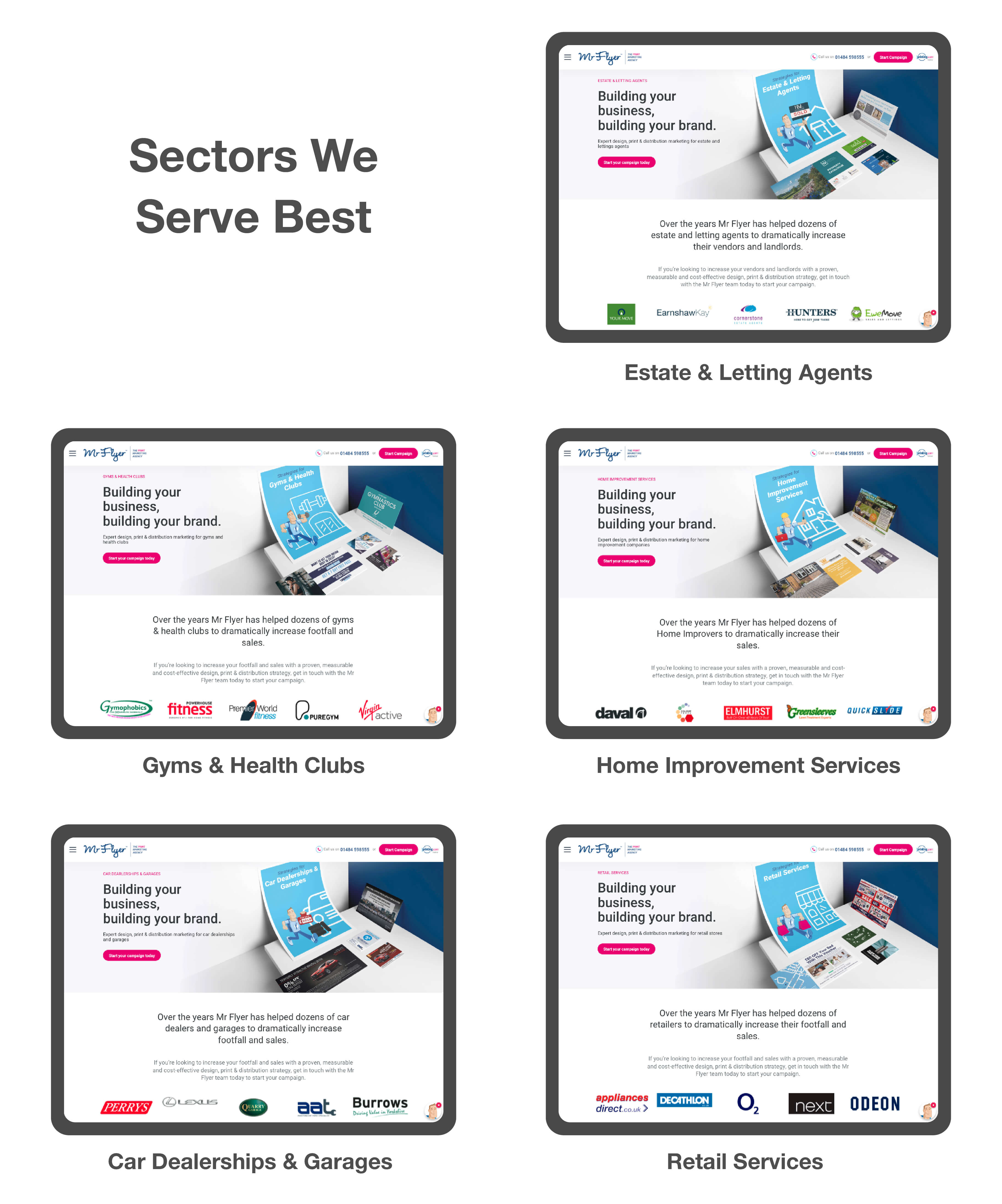 A Personal Portal
At Mr Flyer, we make the role of a marketing manager or small business owner easier for you. With the upcoming personal portal, you won't need to chase us on availability, deadlines, progress or even to request a copy of an invoice. All of this information will be readily available for you to view at any time within your very own personal portal. If you would like to register your interest for this, please click here.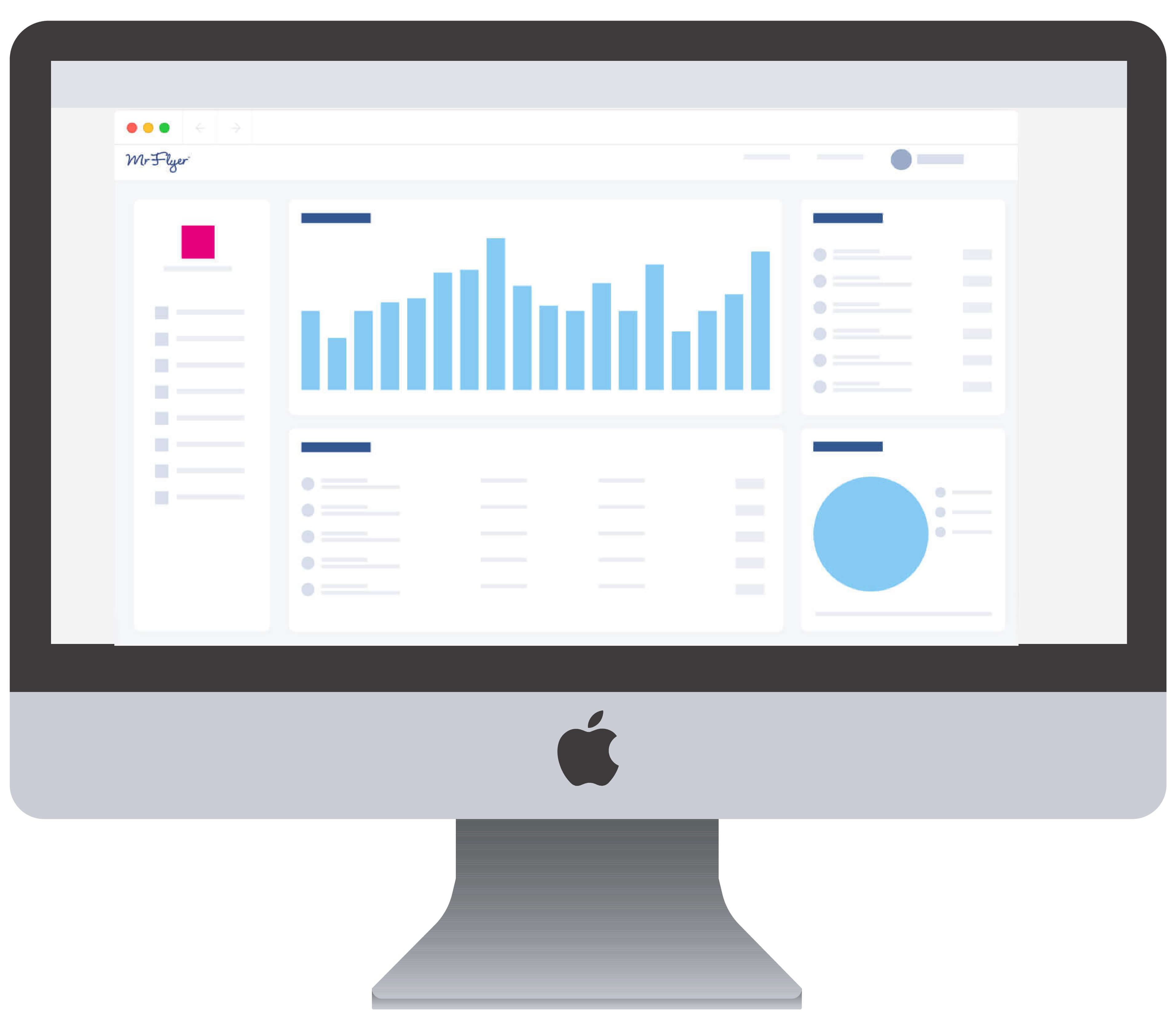 We do hope you love our new branding and new website as much as we do! Please do have a look around our new site, and of course, if you're looking to build your business, do get in touch with us today by calling us on 01484 598555 or email [email protected]