As far as frequently asked questions go, 'how many leaflets should I distribute?' is right up there! So, it does seem about time we actually answer this for you in a blog.
As the 'right' amount is determined by several factors, saying an arbitrary number such as 20,000 is pretty useless for you! Instead, we will share the logic behind choosing the most appropriate quantity for your business to distribute and reveal how to dramatically improve your distribution response.
Here are our top 10 tips for choosing a flyer distribution quantity...
1. Start with the end in mind. How many new customers do you hope to achieve from your door to door campaign?
The starting point for any marketing or business activity is establishing what you hope to achieve. Often leads contact us stating a specific quantity they wish to distribute, but usually, little logic precedes the amount. As few as 10,000 may be appropriate for a business only looking for a small number of leads - conversely, an established business may consider well above 100,000.
2. Calculate quantity using a conservative 1 in 1,000 conversion rate
Following on from tip one, if you take the 1 in 1,000 conversion ratio, elementary maths will calculate how many leaflets to distribute based on your customer acquisition target. So, for example, if your target is 30 new clients, 30,000 will be logical. On a side note here, as a member of JICMAIL, we have software that can provide statistical conversion rates for many key sectors; to learn more on this, please contact us.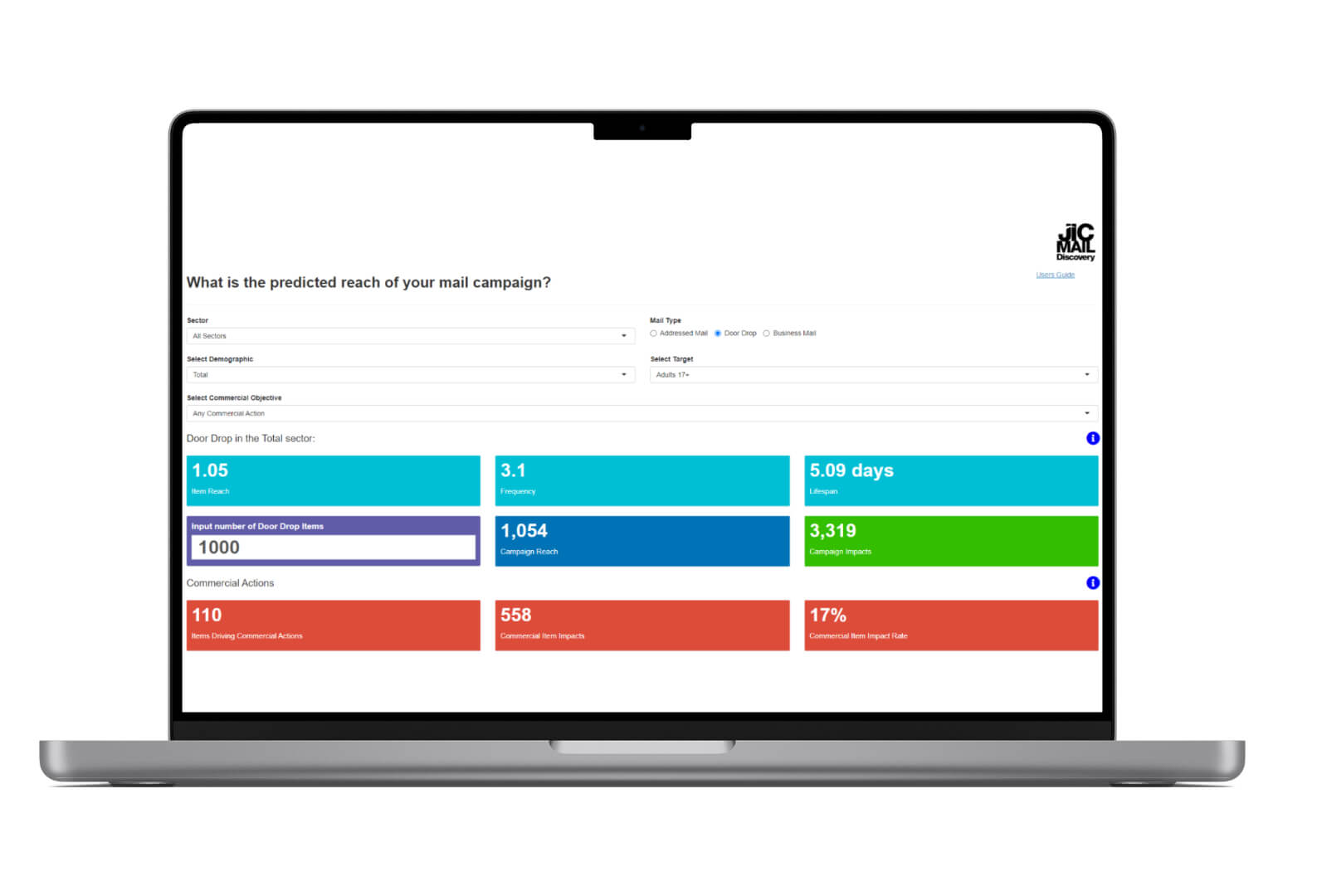 3. Evaluate how many new leads can you realistically take on per week/month
Depending on the type of business you have (and how automated it is versus how labour intensive it is), it is essential to be realistic on how much new business per week/month you can handle. For example, a sole trader or tradesperson will be much better having a small but steady stream of flyers delivered (such as 7,500-10,000 every 3-4 weeks). In contrast, a large eCommerce business may easily cater for 500,000+ distributed monthly thanks to high inventory and robust fulfilment.
4. Calculate the average value of a converted lead. What is the average profit margin?
This number then helps establish how much you can justify investing. It's also important to consider both your initial revenue AND lifetime value (LTV). For example, a gym would not calculate ROI based on the first month's gym membership but on the full 12 months. In this case, the converted lead is worth £480 rather than £40 (and of course, they will likely purchase protein shakes, coffee, etc., at the gym and will probably renew for years to come, meaning the customer is worth £1,000's). When our clients make this calculation, they soon realise that the number of converted leads they need to break even is much lower than initially thought.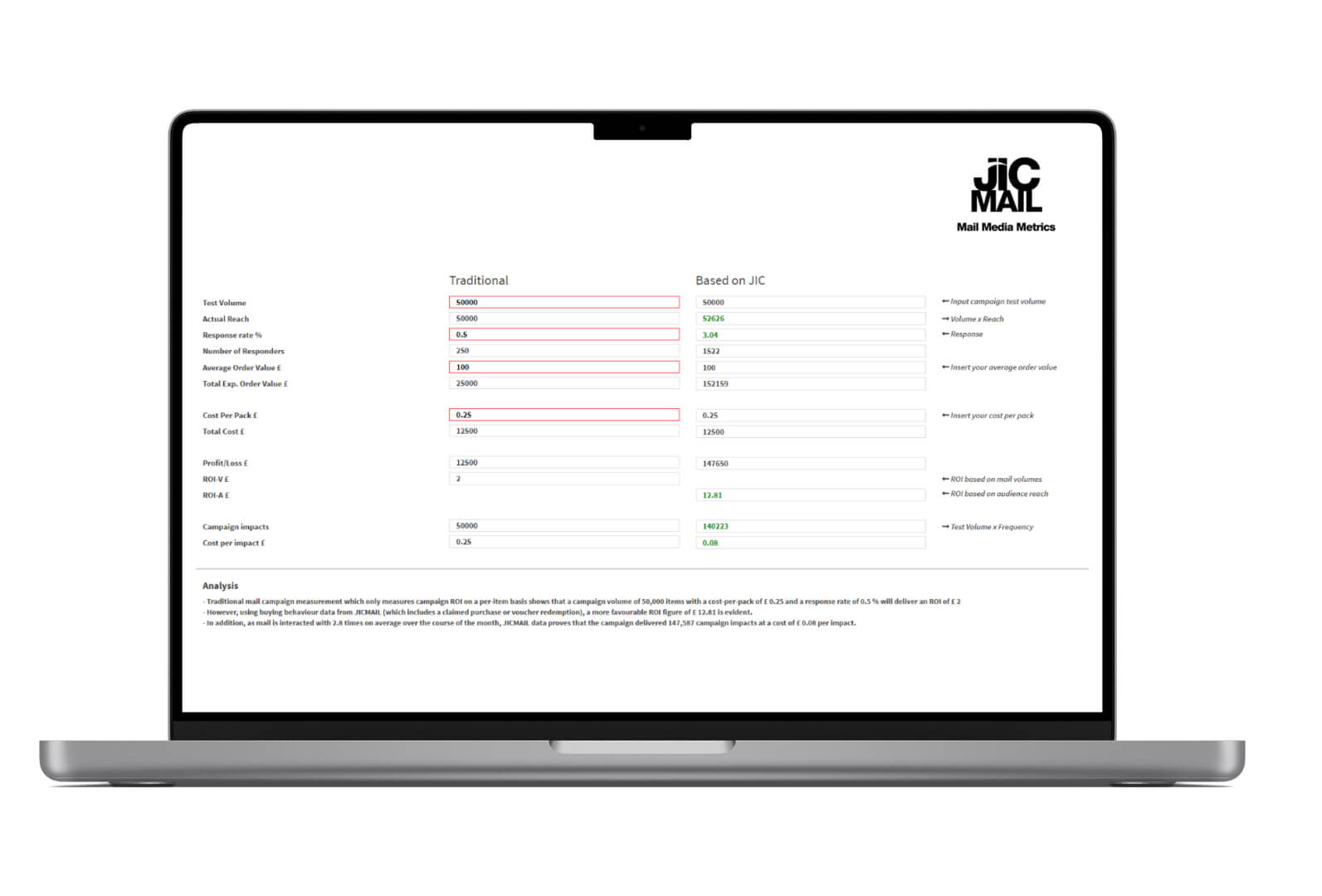 5. Based on your location, establish how many addresses are available
Often clients are restricted on number due to their geographical reach. For example, many franchisees have specific boundaries to market within, so even if you would love to distribute 1,000,000 flyers, your given postcode sectors will dictate what's realistic for your business. Our software can tell you exactly how many addresses are available for you. We can look at drivetime and distance radiuses from your locality or simply the total count from postcodes within your target area. If geography isn't a restriction, it may be targeting that hones down your numbers.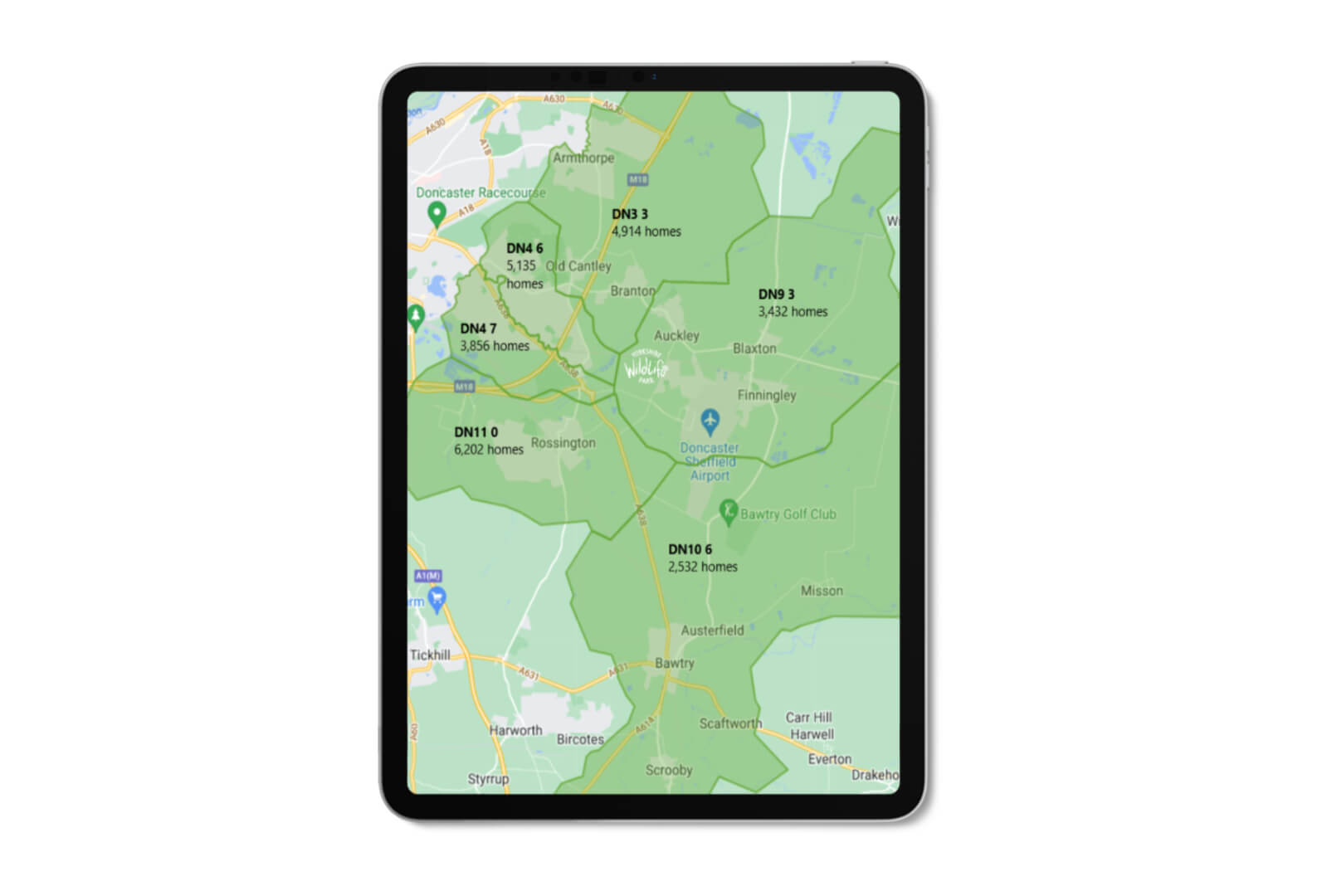 6. Only target your ideal customers
Unfortunately, many businesses are unaware that accurate targeting is available with door to door leaflet distributions. Be it age, interests, affluence, house type or many other possibilities. We can provide demographic reports that list the most appropriate postcodes for you based on your ideal customer. This can be a game-changer for many businesses - when the right people receive your flyer, the likelihood of responding increases exponentially.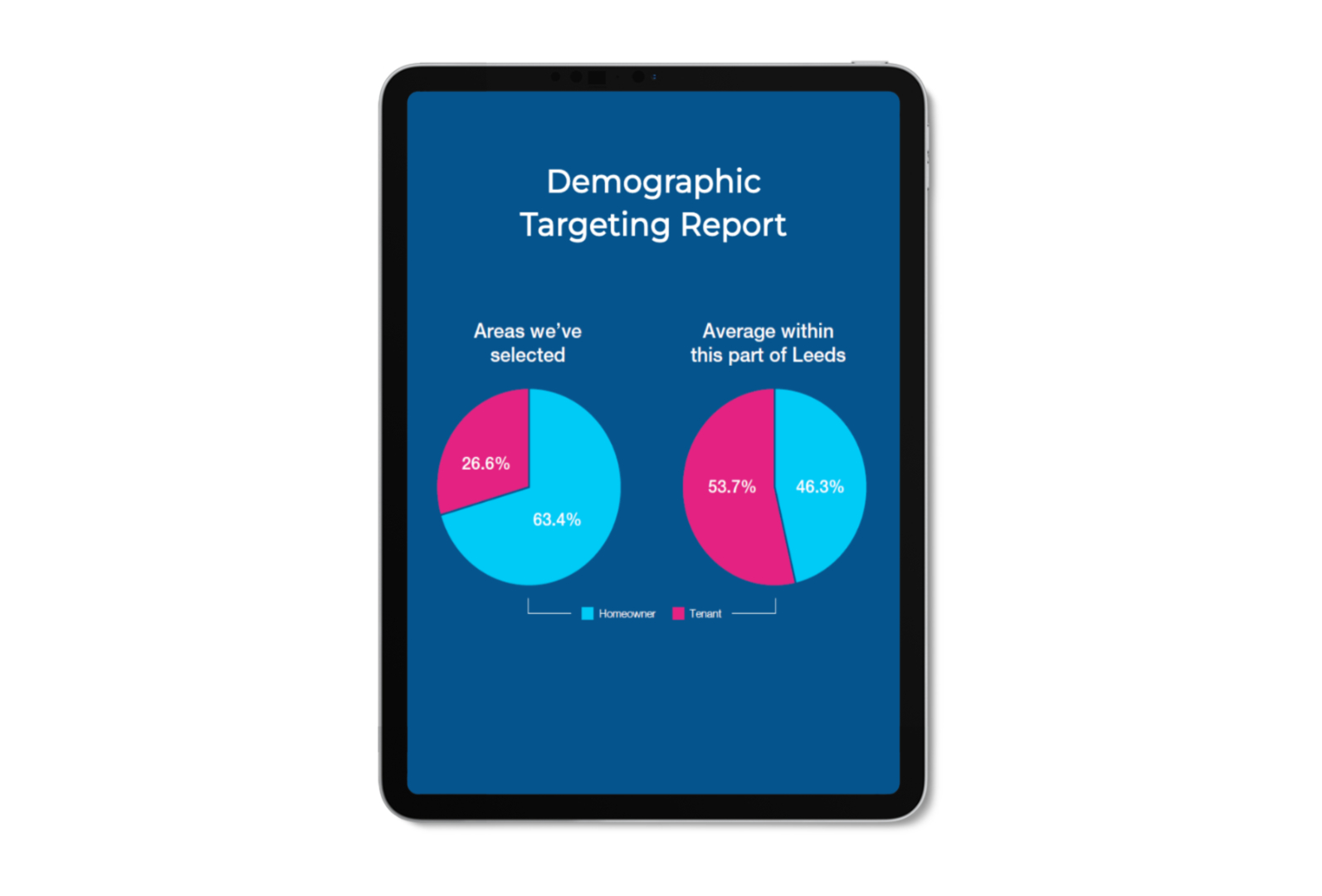 7. Quality over quantity
Sometimes it is more effective to lower your quantity and increase the quality of your leaflet design and print. For example, if you offer a professional service or premium product range, it may be wise to increase the gsm of your print. This will increase your print spend, which may decrease the quantity you can reach for your budget. But the exchange will be that what is printed will be more in line with what your customers can expect from you and your brand.
Equally, you could explore print options that will help your flyer instantly grab attention when landing through the letterbox. For example, if you offer an app-based service, you could send out a mobile phone-shaped flyer. Of course, this will be more costly. But the more easily you can grab the recipient's attention, the more your brand will be built and the greater the likelihood of gaining a response.
8. Repetition vs. reach
If you have a quarterly budget, spread that budget over the three months rather than spending all in one month - and repeat to the same audience. E.g. Your budget permits a total 60,000 design, print and distribution campaign - you will see a higher response repeating to 20,000 people three times than to 60,000 people just once. This follows simple marketing principles of the more touchpoints you create, the greater the likelihood of a sale (for more on this, read our blog on Drip Effect Marketing).
9. What investment can your business afford monthly for marketing?
The critical element of the question here, and likely the most crucial success factor for your door to door marketing, is 'monthly'. Always treat this as a monthly investment, not a one-off. People respond to all forms of marketing when they see it frequently - the one-hit-wonder approach is ineffective. When calculating what your business can afford to invest, review your annual, quarterly or monthly marketing spend and factor in how you can include monthly flyer distributions within your marketing mix.
10. Ask an expert
If you simply don't have the time to spend working out what the most suitable quantity will be, we can help! Our team of expert sales consultants will (from just a brief phone call) be able to offer FREE advice on how many flyers you can look at doing per month. Having helped businesses of all sizes from many different industries, we will lend our expertise to work with you on the best solution of how many flyers to deliver.
Get in touch today to book your next campaign with us on.