Estate & Letting Agents
Expert Leaflet Distribution Campaigns For Estate & Letting Agents
Design, print and door to door delivery to build your business and build your brand
Start your campaign today
Over the years Mr Flyer has helped dozens of estate and letting agents to dramatically increase their vendors and landlords.
If you're looking to increase your vendors and landlords with a proven, measurable and cost-effective design, print & distribution strategy, get in touch with the Mr Flyer team today to start your campaign.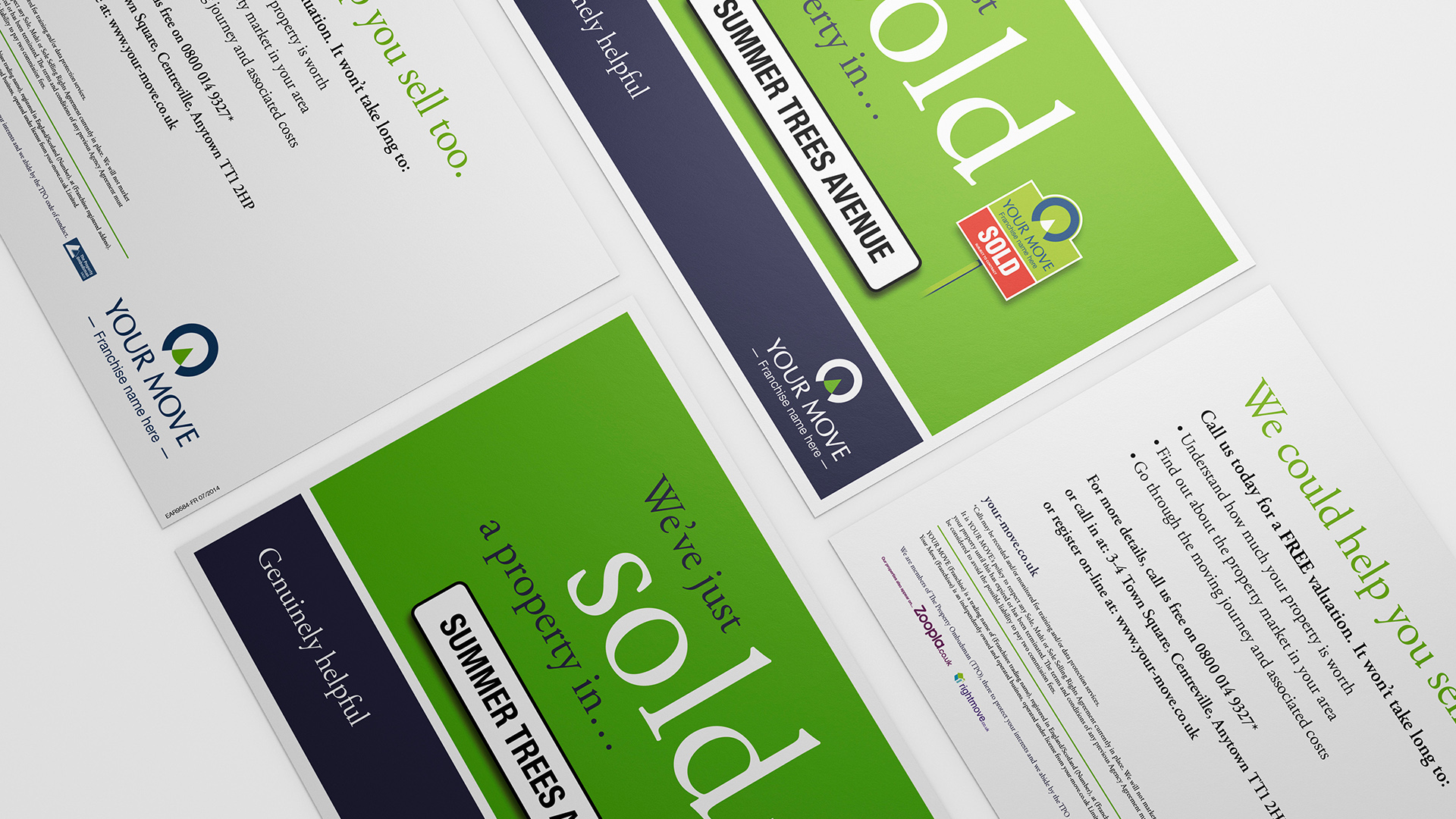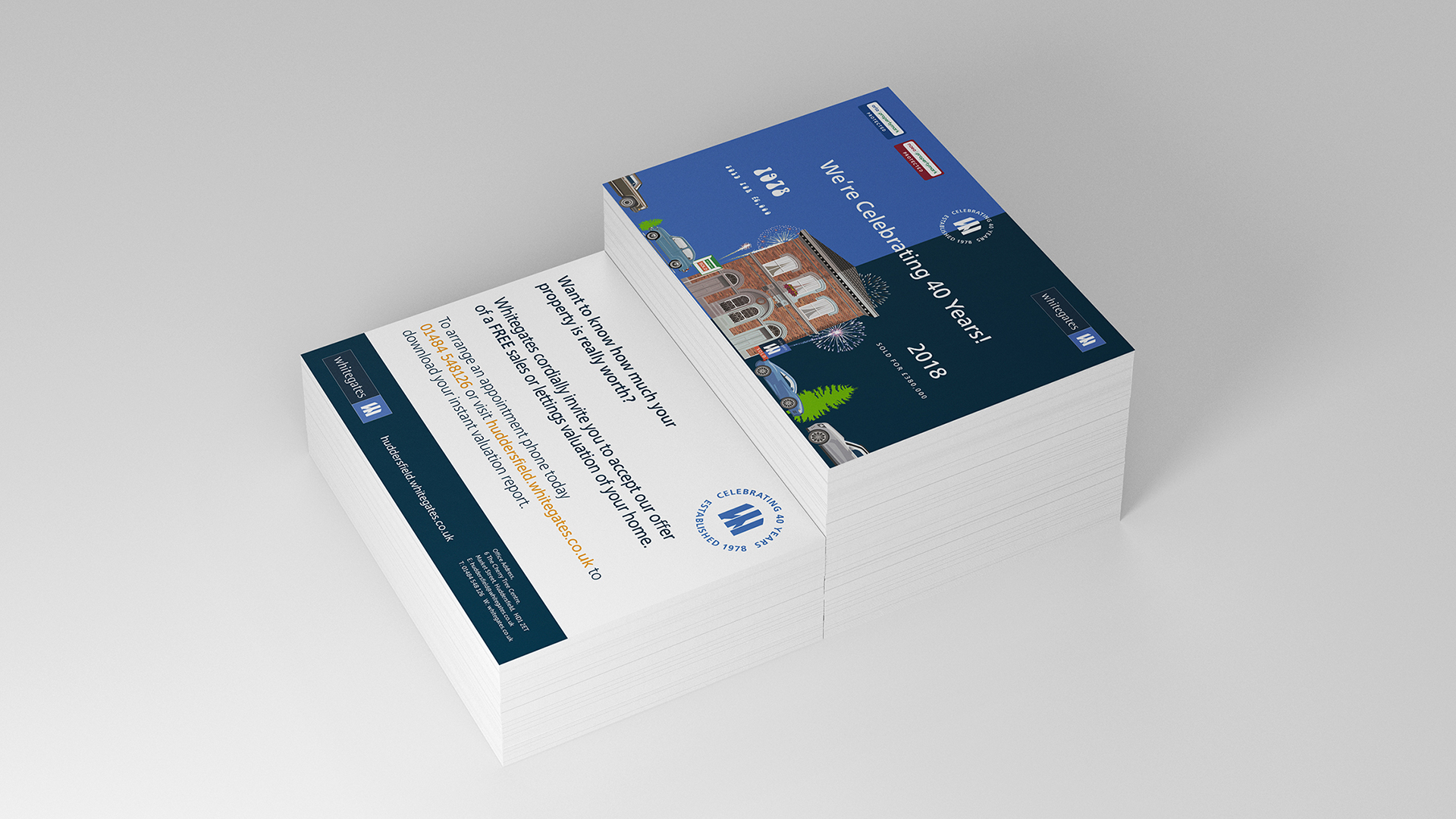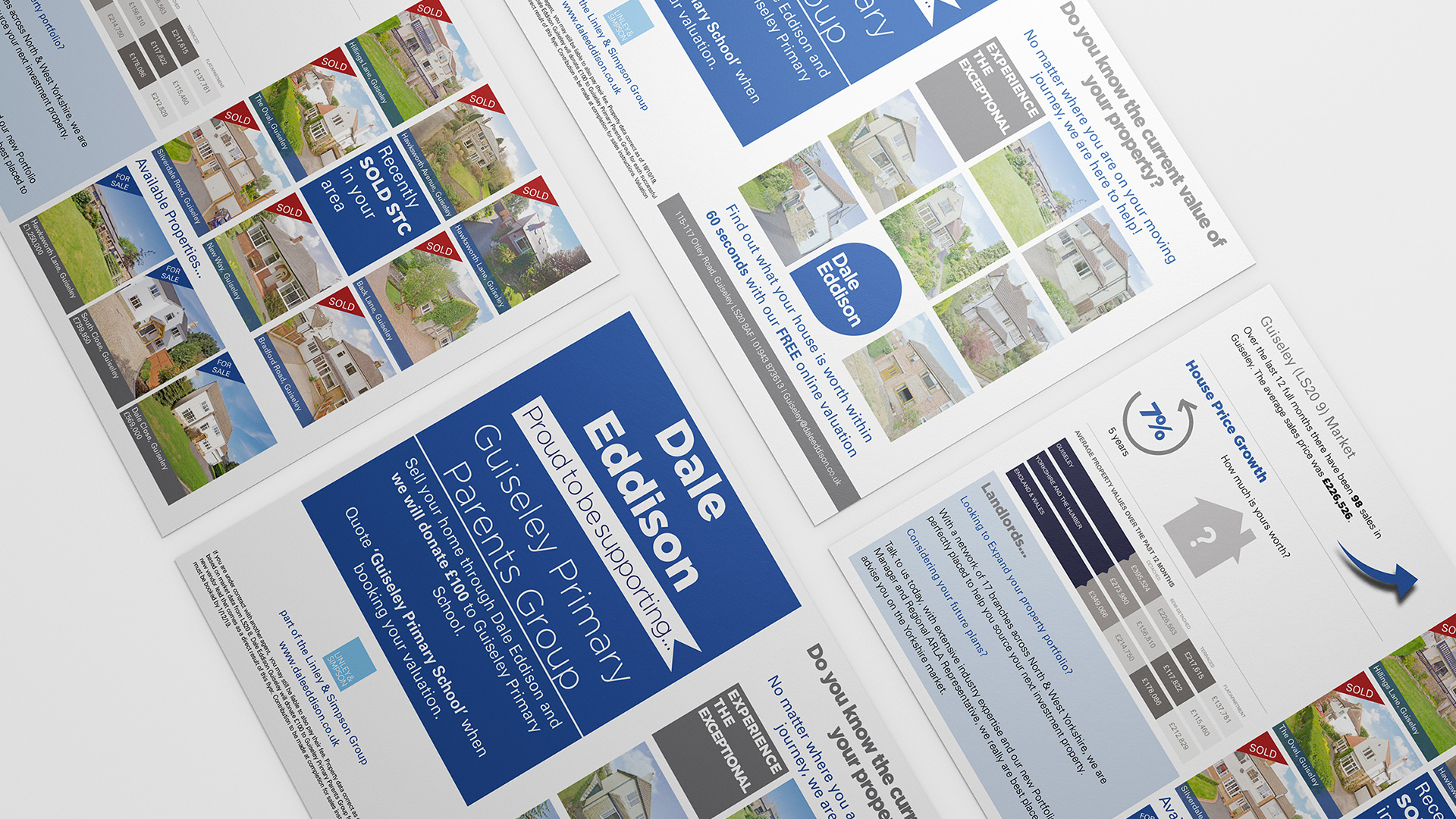 What our customers say
" It's the first time I have used Mr Flyer and to have achieved 50 new valuations from our first leaflet drop of 5,000 was beyond our expectations. Thanks Guys. "
Paul Bottomley, Whitegates Estate Agents
" We were really impressed with the communication, organisation and trackable leaflet drop by Mr Flyer, within hours we had our first positive lead. Would recommend using. "
Nick Siddal, NDS Electrical
" If you looking for trusting and professional company look no further. This is my best experience with advertising in Huddersfield. From the moment of dealing with Mr FLYER to my response after distribution of leaflets from people, my new business is well on the road. Keep up the great job and will be using and recommending you around. Thank you for all the hard work. "
Ivana Szelenyiova, The Massage Clinic
The Estate Agents Strategy for Finding More Vendors and Landlords
It's worth beginning by saying how vital it is to have a marketing mix and not rely on one approach to build your estate agency business.
However, that being said, not all approaches are created equal. An article in the Negotiator Magazine stated that for "people born in 1994 or later…34% had deleted social media permanently, while 64% were taking a break". As a result, businesses need to find an approach that consumers, firstly, trust, then subsequently, engage with. Read on to learn about the essential marketing strategy that has proven to be effective for our estate agency clients nationwide.
"Receiving information on paper increases trust among customers." DMA
Estate Agents Two-pronged Marketing
What is the two-pronged approach? It is two different methods for two different markets. In most estate agency businesses, the revenue is a combination of sales commission (from vendors) and management fees (from landlords or property investors). So the two questions on every agency's minds are, how do we increase sales commission and increase rental management fees?
How do Estate Agents increase sales commission?
The 'first prong' is door to door flyer distribution; this is the tried and tested strategy. Out of all the different sectors we work for, estate agents are the most successful in terms of ROI when it comes to flyer distribution to attract new vendors. There are several factors, which determine your success. These range from:
1. Choosing the best locations using demographic data combined with your local knowledge.
2. Having a design that not only gives value to the receiver (e.g. property stats on their village) but also contains a clear call to action - a reason to respond (it doesn't have to be a discount!) and an eye-catching inspirational image (so not your office!).
3. Define your print by the audience. If you're delivering to the most premium houses in your area, make sure you're printing on premium paper with premium finishes.
4. Finally, don't treat flyer distribution as a one-hit wonder! The Negotiator article states, "home movers only engage with agents every 3, 5 or even 10 years. They won't be actively tracking a brand outside of the moving process, but the drip-feed of door drops keeps the agency's name fresh for when the time does come to move." Therefore, repeat to the same postcode sectors every couple of months.
"Advertising mail delivers increased customer value by increasing sales activity through long-term engagement." DMA
How do Letting Agents increase management fees?
Now we come onto a fascinating part of the strategy – how to reach landlords and property investors. It would be pot luck for your flyer to land in a landlords home, right? So, you need something more 'direct'. Well, we are excited to say we have exactly the service to achieve this: Direct Mail. We use this 'second prong' to target landlords and investors.
Direct Mail is broken down into eight steps:
Purchase a database of landlords/investors and their addresses (either locally or across the whole of the UK);

Design your first mail items (e.g. a cover letter and a flyer);

Print them;

Personalise them with the landlord/investor's address details;

Insert them into envelopes;

Seal;

Mail them out on a 1st/2nd class service; and (most importantly)

Repeat.
What you send is entirely up to you – it could be a postcard, a letter, or a gift/keepsake (such as a calendar). Whatever it is, we can help you with every step to get your agency directly in front of landlords and property investors.
"Mail isn't a one-off thing in a box; it's about building connections over time." JICMAIL
Where do I get started?
Whether you're a start-up agency or have multiple offices, we are positioned to help you build your business and your brand through the proven marketing strategies of door to door flyer distribution and direct mail.
To start attracting new vendors and new landlords, contact us today on 01484 598555, or email us at [email protected].
Plan. Execute. Repeat
Our cyclical process allows us to test, tweak and refine your print marketing efforts to ensure you gain maximum results


We take you through the process from the initial consultation, establishing the right audience, creating actionable artwork, printing on the most appropriate paper and then delivering either door to door or via direct mail.
We provide a full print marketing service that covers everything from strategy, design, print as well as targeted door to door distribution and direct mail.
Ready to get started?
Lets get your print marketing out there to your potential customers
Request a callback
Customer Reviews
Mr Flyer is trusted by some of the UK's smartest businesses. Why not join our continually expanding number of customers seeing a strong ROI with us.