What a last 12 months we have faced! 'Challenging' is likely the adjective of choice for most people! This blog shares with you the quantum leap changes and challenges at Mr Flyer over the last 12 months and how these have led to us helping amazing businesses gain incredible results. As you read on, we will share with you the whirlwind of the last year we've had!
March 2020 - Direct Mail Merger
In case you didn't know, back in March 2020, literally two weeks before the first lockdown, we merged with the Direct Mail company, Flow Solutions. This strategic move worked out even better than any of us could have imagined. Our customer base has soared, with direct mail prices now dramatically lower. We've gone from 1,500sqft premises to 15,000sqft! Our systems are infinitely better - and thanks to the ISO's, so much more robust. And most importantly, our clients are continuing to see excellent results.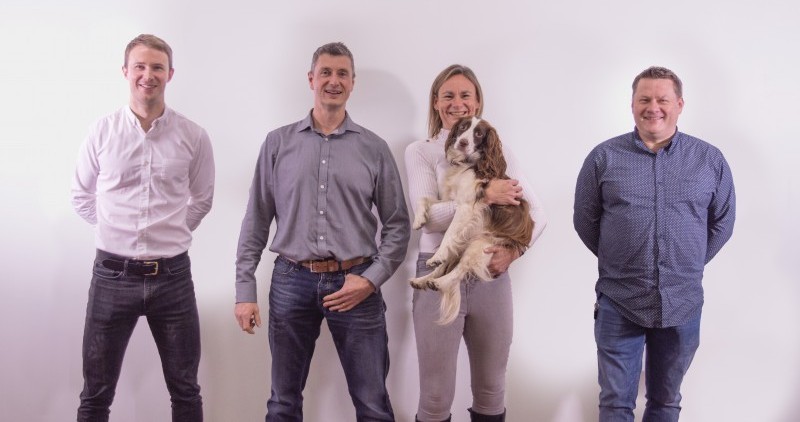 July 2020 - Strategy, Strategy, and more Strategy
Once lockdown eased, we knuckled down with strategy. We had two businesses with clear synergy. Still, to scale, we knew it was essential to develop an overarching business strategy. We utilised every business analysis tool ever created - Pestel, Porters 5 forces, VRIN...you name it, we did it! But it worked! We now have synergised brands with overarching values that ensure our quality of service is consistent across both brands. Here's what we created:
Core Values
We will build your business
Should be a no brainer decision
Advise and educate rather than sell
Purpose To educate, advise and provide solutions for our customers to build their business as simply as possible.
Brand Promise Everything we do is to make life simpler, faster and cheaper for our customers.

November 2020 - New Recruits
As a business, we have been very fortunate to see turnover growth of about 50% over the last 12 months. Consequently, it was paramount to onboard new talent. We welcomed our new super Sales Consultant, Han and our maintenance maestro, Allan. Many of you will have had the pleasure of speaking with Han over the last few months. And as you can see from the photos, Allan has played a massive role in transforming our premises.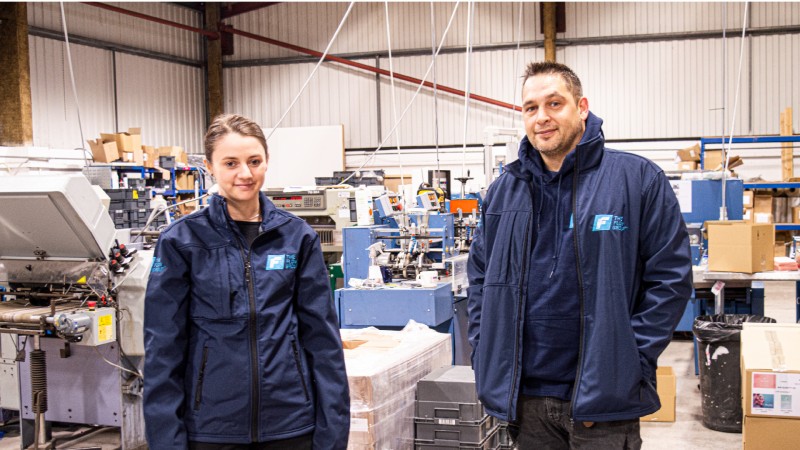 December 2020- Record-breaking Leaflet Distribution
In a notoriously quiet and often cash crippling month, we smashed our monthly door drop record. Surpassing 860,000 flyers/Christmas cards/booklets, which we designed, printed and distributed across the UK. Many customers took advantage of the huge discounts we can give in December. We have seen record after record broken throughout the last two quarters, too, so thank you so much for all of your continued custom and loyalty.
February 2021 - Launched Partially Addressed Mail
Partially addressed mail? What on earth is that?! Well, it's the most untapped marketing strategy I'm aware of...that actually works! You can read our blog on it here. In essence, partially addressed mail (PAM) fits between door to door distribution and direct mail. Door to door targets postcode sectors, such as HD6 1. Direct Mail is posted to a particular address, such as Unit 3, Dye House Lane, Brighouse, HD6 1LL. Partially addressed mail is delivered to specific postcodes such as HD6 1LL. There are GDPR benefits here too. To see the benefits for your business, either read the blog or speak to one of our sales consultants who can tailor their advice for you.
March 2021 - Mr Flyer VS Social Media
One of the most exasperating things I've heard over recent years is people claiming social media is better than printed marketing, specifically leaflet drops. So I decided to investigate! The results even surprised me! It's pretty lengthy and detailed, so I strongly recommend reading the blog, which you can find here. I concluded both are amazing and both pointless! It all depends on the quality of execution. Equally, I stated the importance of touchpoints. Both should be married within an overall marketing strategy rather than treated in isolation. The subject got quite a stir on social media, with numerous engaging and thought-provoking comments, especially on Linkedin.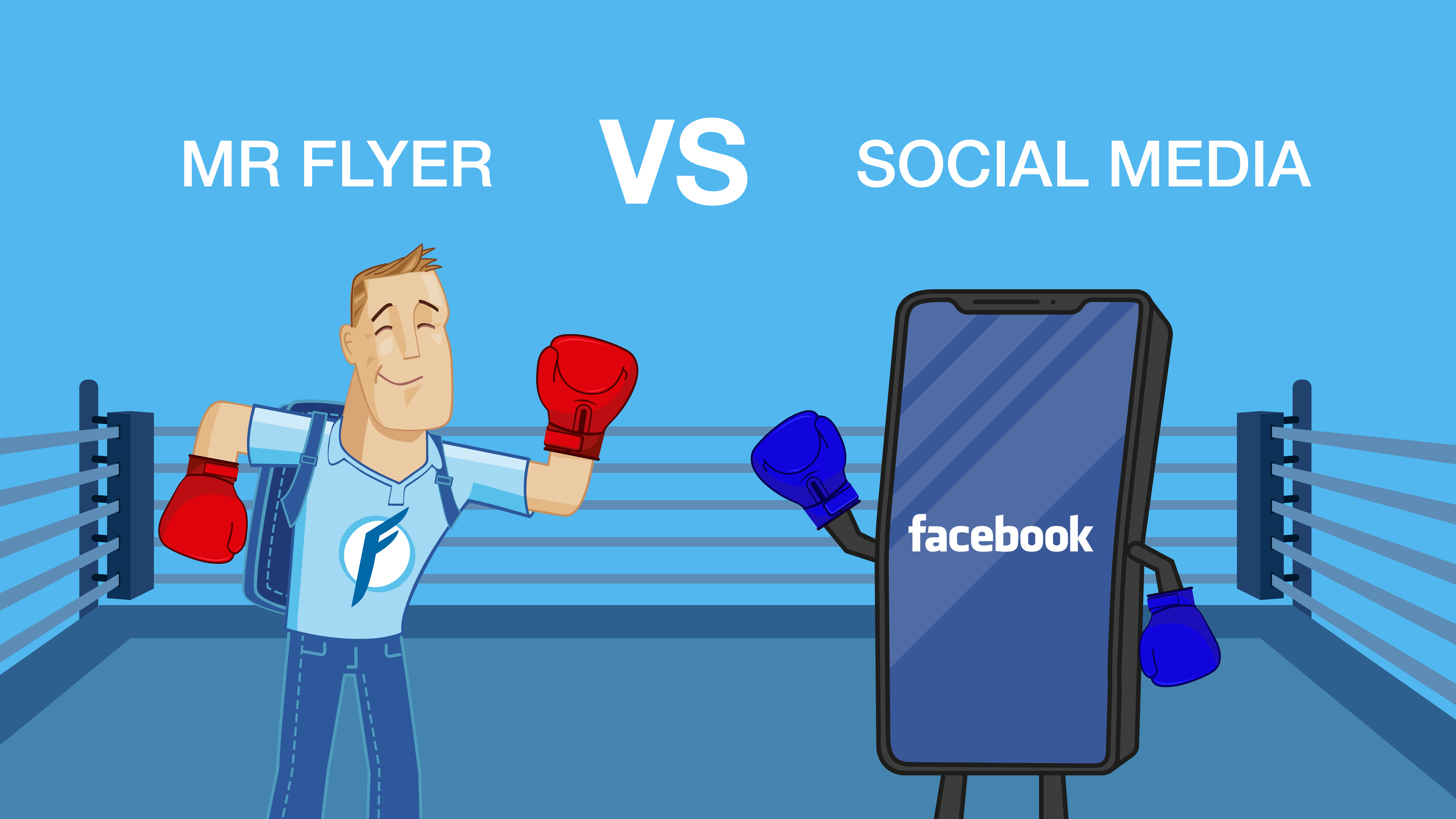 April 2021 - Award Win
We won another award! At the SME UK Enterprise Awards, we won Print Marketing Company of The Year 2021. The great thing for us about awards is that it congratulates our hard-working employees. It also demonstrates to our clients how beneficial our services are proven to be.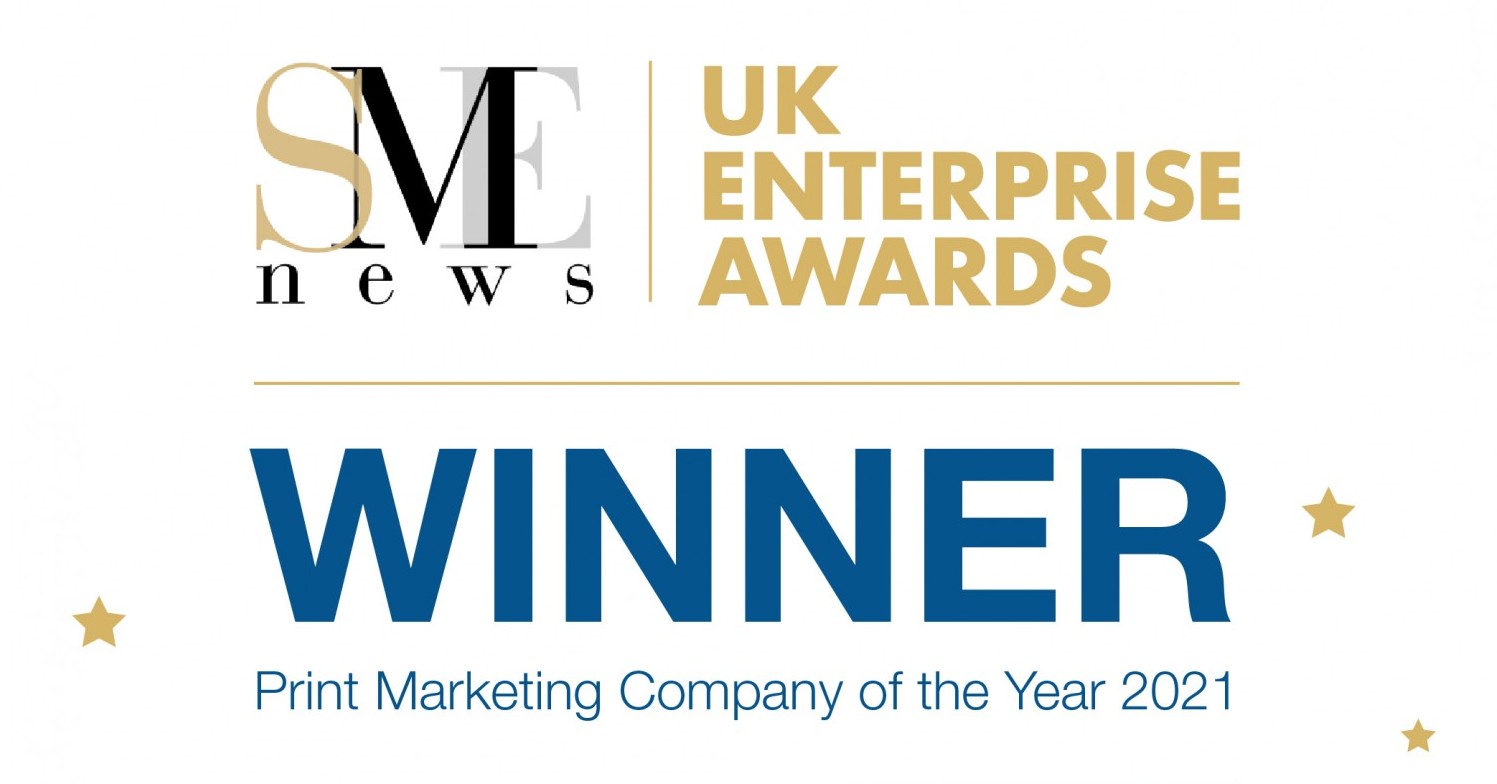 May 2021 - We Were 'Shot'!
We had the privilege of Mark Flynn giving us a day to 'shoot' us. So much work went on beforehand to make our ugly duckling industrial units look like beautiful swans, from painting, clearing, signage, posters, decluttering and more. It was so worth it though, we are very proud of our workplace now and wish to show it off to all of you :)

Also, this month we are on with recruiting for four positions. We need another Sales Consultant, a Sales Apprentice, a Print Apprentice and a Business Administration Apprentice. If you know of anyone who may be appropriate for these roles, please send them our way.
June - New Print Acquisition to Reveal
I don't want to reveal too much, so I'll keep you guessing! But we are acquiring a SAAS platform business print company. The acquisition will massively expand our print capabilities, making your business print purchasing simpler, faster and more personal.
Here To Help Your Business
As you can see, things are growing at Mr Flyer. That is our goal for your business too. We love helping our clients take their business to the next level and experience the thrilling ride we are currently on.
Please do contact us today so we can help build your business simpler, faster and cheaper.